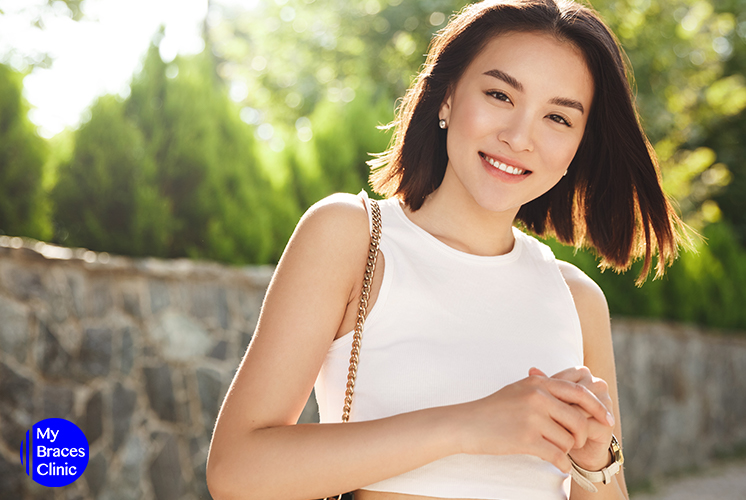 Dental implants are a surgical treatment option for patients who need teeth replacement for missing, or unstable teeth. They help fill in gaps in your jaw caused by missing teeth and complete that highly desired pearly white smile. But what are they made of and how will they be inserted into your jaw? Are dental implants compatible with orthodontic treatments like braces?
Read on to find out more about dental orthodontics, braces and dental implants.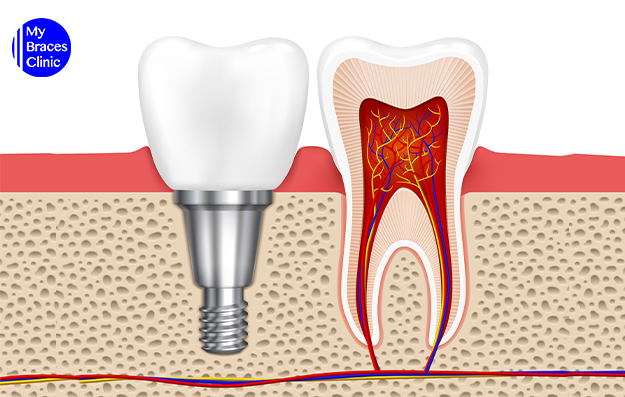 What are dental implants?
Dental implants are a permanent method to replace severely damaged or missing teeth. A titanium post is inserted into your jaw under local anaesthetic to simulate the missing tooth structure. A replacement tooth, known as a crown, is then modelled to fit your natural bite and attached to the titanium post to complete the procedure, and your smile.
Benefits of dental implants
Dental implant success rates are above 98%, so you can rest easy knowing that it is a safe, effective procedure. They look and behave like natural teeth, can help prevent bone loss in your jaw, and allow patients to retain their bite and ability to continue eating their favourite foods at all times of the day.
What do you need to know before getting a dental implant?
It is recommended to consult with a trusted orthodontist in Singapore before deciding on having a dental implant. Did you know, consulting an Orthodontist first allows the remaining natural teeth to be moved and replace the missing teeth in some cases! No dental implant is needed after that, saving money and time with completely natural teeth. Sometimes, it is still better to have dental implants instead of closing all the spaces caused by missing teeth for a better overall smile. Having Invisalign or braces treatment before that helps to move the remaining teeth into ideal position to support implants of the correct size, shape and position. 
Some factors to consider before getting dental implants would be the viability and practicality of other less invasive treatment options, cost, brand, type of implant and crown material to be used, bone and gum health, and post treatment maintenance. Just like there are many brands of cars in the market, dental implants are no exception.
On the last point, take note that dental implants should be treated like normal teeth. Regular brushing and oral care is still important, and infections around the implant can still occur if they are not regularly cleaned.
An additional factor for patients to consider before committing to dental implants would be future dental treatments like braces. While braces can be fitted before or after dental implants, there are different things to consider for each scenario.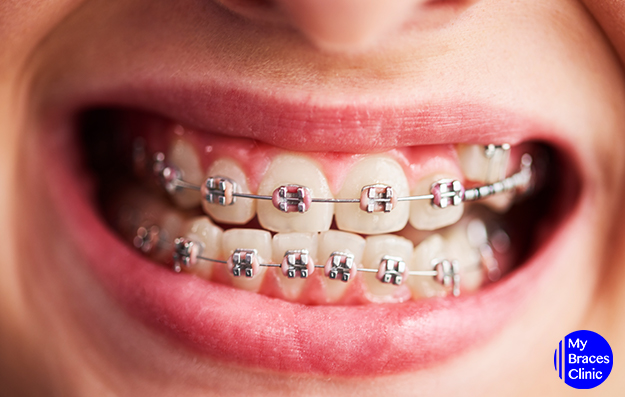 Getting braces before dental implants
Braces are a common type of dental treatment that help correct crooked or misaligned teeth. Many patients generally wear braces in their adolescence, but adults can get braces too.
Getting dental braces in Singapore after dental implants is common and usually the recommended route for the majority of patients. Dental implants, due to the inserted titanium post, are not movable. Hence, it is easier to complete your braces treatment first before getting a dental implant inserted into your jaw.
Getting braces after dental implants
In some cases however, it might make more sense for patients to go through the dental implant procedure before getting braces. If the teeth around the implant are not the target for the realignment, then it is perfectly fine to have the dental implant inserted before getting braces.
Also, in some other cases, the dental implant might need to act as a focal point so that the right amount of force can be applied to the surrounding teeth to reposition them. In this scenario, it might be preferable to undergo dental implant treatment prior to braces.
While it is important for dental patients to do their own research to find out the treatment options available to them, and the risks involved, it is advisable to check with a trusted professional. 
Consult your orthodontist and come up with a full-course treatment plan before committing to any procedures. Every patient is different and when it comes to orthodontic treatment, there's no substitute for professional advice.
Have a question about braces in Singapore, dental implants, or other dental treatments? Contact us today with your queries and get the answers to all your questions.