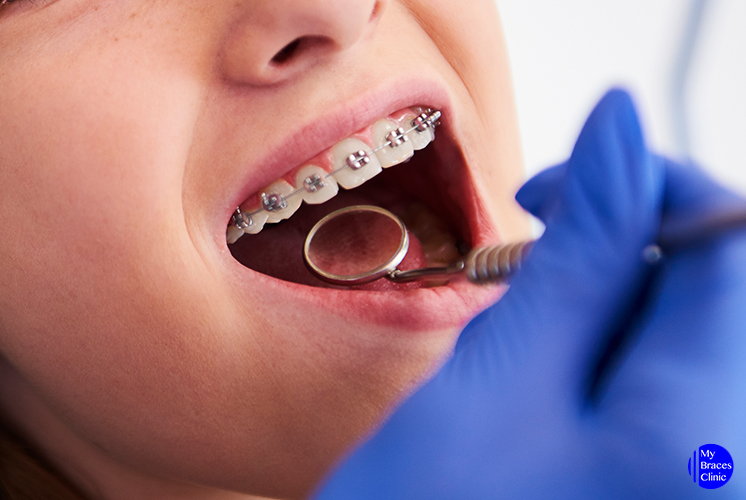 Written by: Dr Chong Hui Theng
Getting orthodontic braces can be a big change to your life and requires commitment such as regularly attending your appointments, properly caring for your teeth and managing any discomforts after each tightening session. Therefore, it is important to understand exactly what braces entails before deciding if they are meant for you. It also provides an opportunity to prepare yourself and think about different options during your consideration phase.
A braces consultation can better help you through your decision making process. Your first orthodontic consultation may come with a slew of information, from case-specific details including treatment length and cost to procedure and treatment options. Here are some essential questions to ask your orthodontist in Singapore to help you make a more informed decision about your braces treatment.
How can braces improve my current teeth problems?
Apart from improving your appearance, there are several reasons why people require orthodontic braces. The causes for each individual varies and can range from reasons including difficulty chewing and eating to speech impediments. It is important to know the cause of your problem to get a better understanding of how serious the issue is. Grasping the gravity of the problem will help you decide if getting braces is something you can do without, and if not, how urgent do you need to have it. Apart from gaining insight into your situation, it also creates an important lead into the next question.
What is the plan and what should I expect?
Most of the time, feeling nervous can stem from the unknown, so comprehending exactly what is going to happen and being able to prepare for different circumstances and scenarios may lessen any anxieties or worry associated with getting orthodontic braces. How long will the treatment be? Do I need tooth extraction? In addition, this question provides you with the substantiation needed to assure you that your problem can be mitigated.
How can braces improve my lips and facial profile?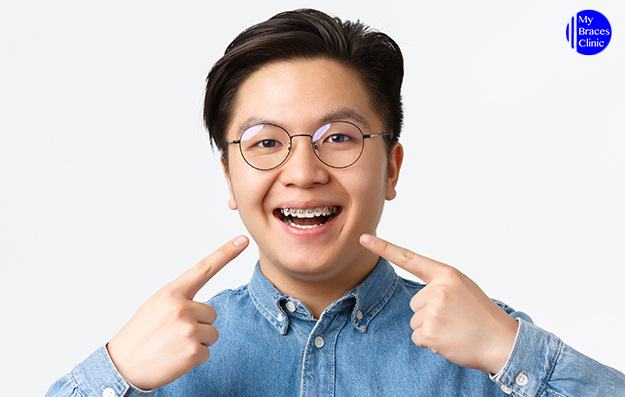 The effects of orthodontic braces are largely permanent, hence, knowing how the outcome can affect your appearance is an important factor to consider before getting braces. Generally, braces straightens and aims to align the upper and lower teeth to achieve a healthy bite. The new alignment of your teeth and bite causes the soft tissues that overlay them (the lips and cheeks) to adjust. Ultimately, change to your appearance will be gradual and differs based on each person's dental needs and treatment plan. Your orthodontist in Singapore is well positioned to explain how your face and lip profile might alter, helping you come to a decision.
What are the Different Types of Braces Treatments?
When it comes to getting braces, an important element to note is the availability of several types of braces, each with their own purpose, functionality and braces cost in Singapore. The traditional metal braces alter teeth positioning through wires and brackets. Similar to these, the Damon braces also position teeth, except it has a self-ligating bracket design. These brackets secure the wire into place and eliminate the need for elastic bands. Damon clear braces blend with teeth naturally and also make them more aesthetically appealing. Lingual braces, on the other hand, are attached to the inside of the teeth. At the end of the day, though your orthodontist will recommend the most suitable solution for you, you are the one getting the treatment and aware of what you're most comfortable with. Therefore, it is important to understand these different alternatives.
Your first braces consultation is the first step towards achieving your dream smile. Make it a priority to ensure that you leave your consultation feeling more well-informed, knowledgeable and without any queries left answered.
At MyBracesClinic, we pride ourselves in taking the time to answer any orthodontic-related questions our customers may have. Book a consultation with us today!
About Dr Chong Hui Ting
Master's Degree in Orthodontics
Dr Chong is a certified provider in Invisalign and Incognito lingual braces.
She has also published in international orthodontic journals.