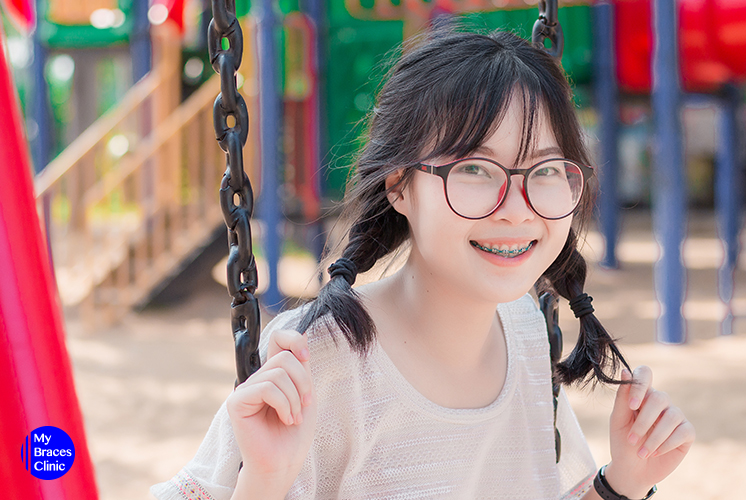 Getting orthodontic braces can be an exciting experience for your little one. It is a big decision to ensure that treatment is comfortable, suits their personality and takes school activities into consideration. Today, children are becoming more aware and understanding the value of long-term plans to look nice. As a parent, though cost can be a deciding factor for whether or not your child gets orthodontic braces, it is also important to understand what is entailed – from understanding the issues and treatments available, deciding on the most suitable braces type, evaluating your child's preferences and talking your child through the process. Therefore, this article will guide parents through the things they should be aware of when considering orthodontic braces for their child.
Understanding Different Braces Solutions
As there is no one size fits all solution when it comes to getting orthodontic braces, it is important to understand the different options available and determine the most suitable solution for your child and their teeth conditions. As such, let's explore some of these options. 
These are the common types of braces in Singapore: Traditional coloured metal braces, self-ligating braces, lingual braces and removable braces. 
Traditional fixed braces are the tried and true style of orthodontic care. While the brackets are attached to the teeth using special dental glue, the archwires are tied to the brackets using colourful elastics to create a system of pressure that allows the teeth to move into their correct positions. If your child does not require a full set of braces, partial braces could be a viable option. Partial braces involve brackets and wires as well but are not fixed on all of the teeth. Self-ligating metal braces eliminate the use of elastic bands for gentler force movements, smoother surfaces and lesser ulcers.
There are 3 less noticeable braces. Ceramic orthodontic braces are the teeth-coloured version of the self-ligating braces. It's durable but you will need to adjust your diet by eating or drinking less of coloured foods as it will stain over time. Lingual braces are also less visible despite its metal looks as it's placed at the back of the teeth. Many adults and working professionals choose Incognito lingual braces as they want definite results while maintaining the natural look. On the other hand, removable braces are made of thin but solid clear plastic teeth aligners. There are sets of aligners that will slowly and gently move the teeth to the ideal place. They are invisible and comfortable, allowing you to eat without restriction and clean your teeth as per usual.
Ultimately, it is crucial to ensure that your little one knows the pros and cons of each orthodontic braces type and understand the commitments involved. Discomfort, regular dental visits, diet changes, extractions and the need to take special care when brushing to prevent tooth decay or gum diseases are all part of the process. It affects each child differently depending on their personality.
There are plenty of orthodontic treatments in orthodontic clinics. Beyond doing your own research, the way to navigate this process is to talk to your orthodontist in Singapore. Afterall, they are well-versed in this area to guide you and your little one in finding suitable braces solutions. 
Accessibility, Availability and Timing 
Getting fixed braces in Singapore means multiple appointments throughout the treatment period. The average braces orthodontic treatment falls between 16 to 24 months. This can result in constant scheduling for not only your child but for you as well if you are present at their appointments. Ensure that the set appointment dates and timings are something both you and your child can work around. Think about school schedules, and classes that your child can't or doesn't want to miss.
Many questions and concerns can arise when your child gets orthodontic braces, making accessibility a must. The clinic staff is just as important as the orthodontist in choosing your ideal orthodontic clinic in Singapore. Are the clinic staff friendly and helpful? Are they available to accurately answer any questions you may have? Of course, it should be a given that the orthodontist is easily accessible as well. Having an orthodontist that is readily available and can make time in their schedule to answer your questions at appointments and provide you with the assurance you deserve is key.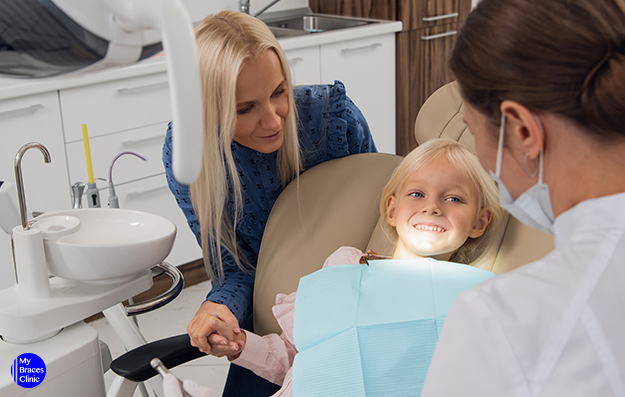 Explore Different Treatment Costs
Prices for orthodontic treatment vary based on each child's unique needs. Once a comprehensive consultation has been conducted, the exact cost of treatment will be discussed. Though it is important to be aware of the different braces prices in Singapore, it is more important that you and your child are comfortable with the orthodontist's experience and treatment plan, the clinic's ambiance and the braces material itself. One tip is to check with your insurance company and have them explain the details to you – if they cover orthodontic treatment, reimbursement timeline and limit. Though dental insurance can help contribute to a portion of the fees, details can be tricky to understand. Beyond that, some orthodontic clinics in Singapore will be able to work out a comfortable payment plan and schedule with you.
For example, the Baby Bonus Scheme in Singapore is designed to help families defray the costs of raising a child. Child Development Account (CDA) can be used for interceptive dental treatment for kids or even their siblings.
Discuss with your Child
It is natural for children to feel nervous about having orthodontic braces  for the first time. Explaining to them the long term health benefits and how braces work, can ease their anxieties as fear tends to be induced from the unknown. Doing research together and encouraging them to ask their orthodontist questions may also alleviate their worries. Not only does it place them in control, it also allows them to perceive and associate their orthodontist as a helpful friend rather than pain and discomfort. 
With that being said, understand that your child might be worried about the pain that comes with orthodontic braces. While they may feel a little discomfort getting used to the brackets, this will only last for a couple of days. Stock up on soft foods and have orthodontic wax on hand to relieve any sores caused by the braces brackets. Last but not least, help them focus their thoughts on the benefits and remind them of the outcome of having a beautiful smile and greater confidence. Often, focusing on the positives even in the far future can be helpful throughout their treatment period.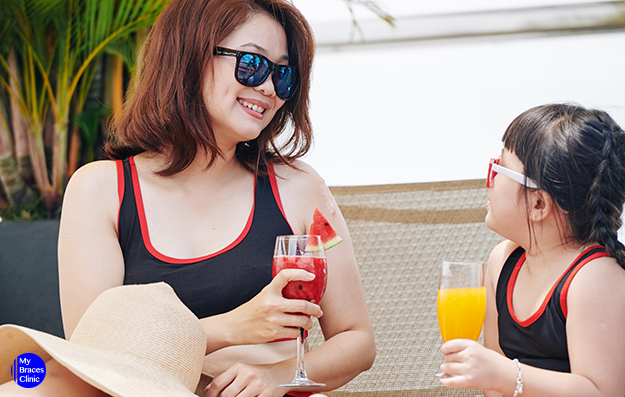 These pointers are just some of the many aspects to keep in mind and help you prepare when considering braces for your little one. Remember that your orthodontist is your friend in helping your child achieve their dream smile. 
We at MyBracesClinic are here to ensure that both you and your child experience a smooth and seamless braces treatment journey. Contact us today for more information!