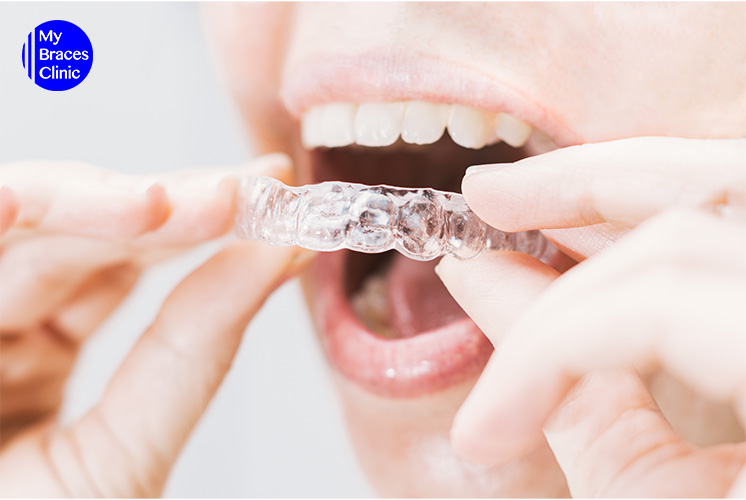 Teeth straightening isn't just about cosmetically enhancing your smile; it can help to improve your bite and maintain your dental health. Not only are straight teeth less susceptible to tooth decay and gum disease, brushing and flossing are also much more effective with straight teeth.
Invisalign is an innovative way to straighten teeth. With new scanning technology, teeth can be scanned non-invasively to fabricate custom made aligners that will gently adjust your teeth to the optimal position. In this article, you will read about the features and benefits of Invisalign Clear Aligners treatment.
Learn More: All You Need to Know About Invisalign Clear Aligners
1. Increase Chances of Non-Extraction
Thanks to the increased chances of non-extraction, Invisalign is able to offer you a relatively pain-free tooth straightening journey. Invisalign technology takes the current and final straightened position of your teeth to map out a treatment plan that will gently shift and align your teeth through the use of clear aligners. Then every week, you will replace your current aligners with a new set until you reach the perfect smile of yours!
2. Enhance Comfort
Invisalign is a doctor-directed treatment system. Invisalign clear aligners are made of SmartTrack material, and medical-grade, high molecular weight, thermoplastic polymers. The materials hold a safety classification boasting a long history of FDA approvals for extended usage within the human body. That's why Invisalign aligners are comfortable and easy to put on and take off.
3. Convenient
Invisalign's clear aligners are removable and do not require orthodontists to adjust. This also means fewer appointments at the dentist. Typically, after receiving your customised aligners, you'll only have to return to your orthodontist every few weeks for a progress check and to receive new sets of aligners. This reduces the time spent at the orthodontist's office and on commuting to and from the clinic.
4. Easier to Maintain Dental Hygiene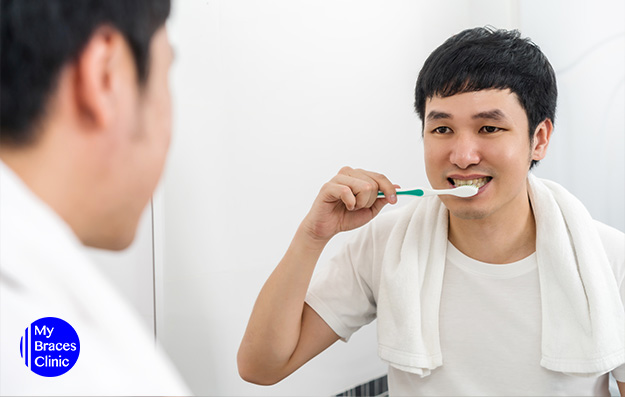 The way the Invisalign aligners fit comfortably against your teeth seals saliva and bacteria off. It is important to floss and brush your teeth after each meal before you put your aligners back. Proper oral hygiene keeps your teeth and gums healthy, minimising plaque buildup and reducing the risk of tooth decay while ensuring that your aligner stays clear. Remember to still schedule dental health check appointments every.
5. Improve Self-Confidence
The appearance of crooked or misaligned teeth can have a big impact on your self-confidence, holding you back in your personal, social and professional life. Feeling self-conscious about smiling, speaking in public, and interacting with others makes it really tough to feel truly comfortable and confident as well.
Smiling is one of the first things people notice about you and it can greatly impact how others perceive you. Invisalign may be just what you need to give you the smile you've always wanted, boosting your confidence more than ever.
6. Minimal Lifestyle Disruption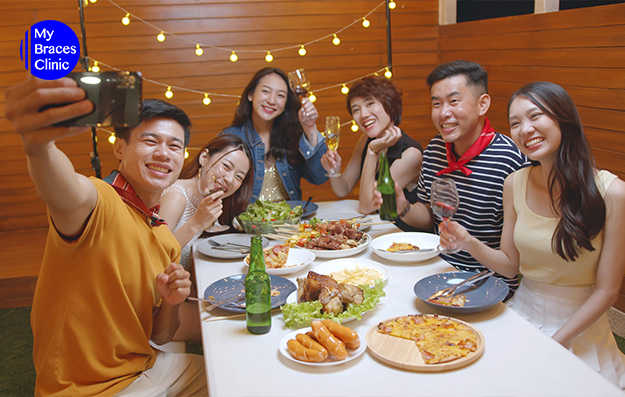 Invisalign Clear Aligners are so easy and convenient to put on and remove when eating and drinking. There is no need for food restriction, which means that you can continue to enjoy your favourite foods—life as usual! The clear aligners are practically invisible when worn, gradually shifting your teeth into position, so nobody will know you're wearing them unless you tell them.
Embark on your journey to achieving a perfect smile today. Experience effortless, disruption-free teeth-straightening with Invisalign at MyBracesClinic, specialist orthodontic clinic in Singapore and distinguished Diamond Invisalign Provider. Get in touch with us to start your customised orthodontic journey!