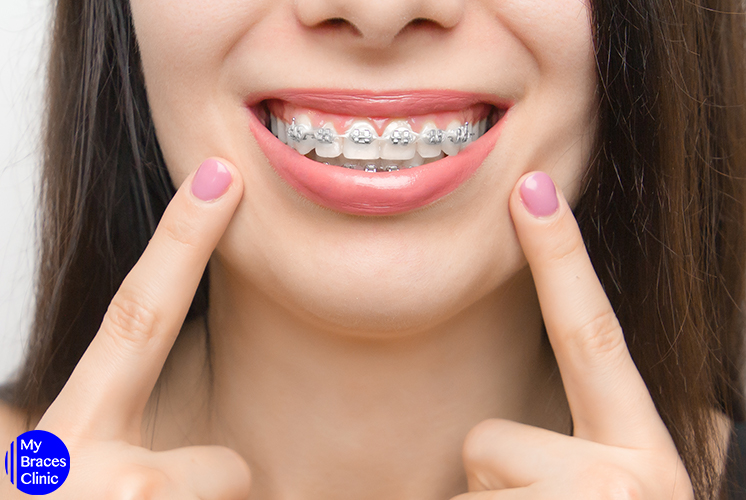 If you have misaligned teeth, overcrowding issues in your mouth, or just desire a straighter, more aesthetically pleasing smile, then perhaps getting braces is the right move for you. However, many people might find themselves hesitating. Afterall, the perception of dental braces in Singapore is still tied to the idea of having painful metal wires run through your teeth for years.
The truth is very different. Braces now come in many different shapes and sizes. Most patients will also only need to wear braces for 18-24 months. And while their cost may be higher than other dental procedures, payments can be made in installments during routine visits.
So what do you need to know before making the plunge to get orthodontic braces in Singapore? We've made a step-by-step guide for curious patients.
Step 1: Deciding if you need braces
Braces work better for adolescents who are still growing. For younger patients, if they feel like their adult teeth have come out crooked or misaligned, then it makes a lot of sense to consider straightening the teeth by wearing braces. It is a lifelong investment that pays dividends every time you smile.
Adult teeth may take more time to respond to orthodontic braces as the bone density is harder but the benefits of having straighter, prettier teeth that are easier to maintain is worth it.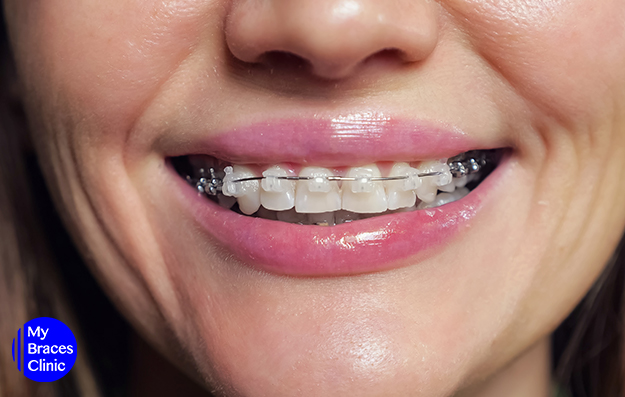 Step 2: What kind of braces?
There are 5 main types of dental braces:
1. Traditional metal braces
2. Ceramic braces
3. Self-ligating braces
4. Lingual braces
5. Clear aligners like Invisalign.
Choosing the right kind of braces for you requires careful research and planning. Each type of braces has its own pros and cons.
For example, metal braces are efficient, cost-effective, comfortable, and versatile. However, they may not be aesthetically pleasing and are difficult to brush and floss. For patients who want alternatives, they can spring for ceramic or self-ligating braces which can be more aesthetically pleasing. Self-ligating braces also come with the added benefit of having shorter appointment times because of how easy they are to adjust.
For people who don't like the aesthetics of metal or ceramic braces, clear aligners are an option. Nonetheless, there are limitations to what can be achieved with aligners as compared to dental braces. They can also be more costly and require compliance from the patients to work properly.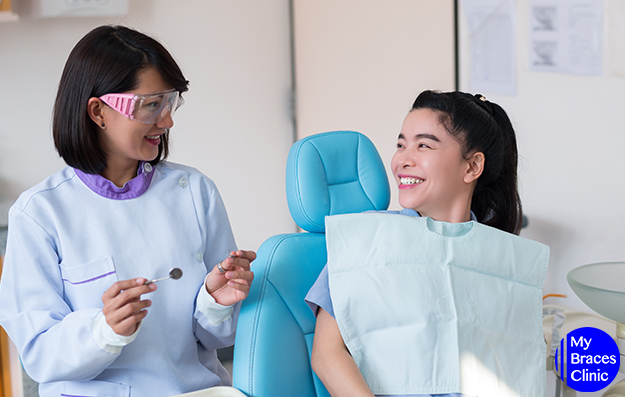 Step 3: Choosing an orthodontist
Once you've decided on straightening your smile, it's time to find an orthodontist. An orthodontist is a dentist with a Masters degree in Orthodontics and is recognised by the Singapore Dental Council as an accredited specialist. This means an Orthodontist has a minimum three extra years after dental school to train in only orthodontic care for patients. 
The years of experience, patient reviews, cost, location and services provided are some aspects to consider when choosing an Orthodontist. 
Most orthodontists are upfront about the costs involved for braces treatment. However, treatment fees may differ greatly from case to case depending on case complexity. Keep in mind that orthodontic braces are a long-term investment so don't be afraid to spend a little more for a more experienced and qualified orthodontist.
Dental braces require frequent appointments. These important review appointments will be easier for you to attend if your orthodontic clinic is conveniently located for you. It might seem like a small issue but it's always good to avoid missing appointments to minimise unnecessarily long treatment times. Patients are less likely to skip if their orthodontist is near their home or work.
Patient reviews are a great way to find the right orthodontist for you. If you need a more patient and detailed orthodontist to explain the full procedure, you should filter through reviews to see if you can find an orthodontist who can meet your needs.
Orthodontists also provide different types of treatment services. You should always check if the orthodontist you are considering offers the type of orthodontic braces you want to get. It's good practice to ask the orthodontist about their payment plans as well.
Step 4: Preparing yourself
If you've done your research, and picked the orthodontist, then you're almost there! The last thing you need to do is prepare yourself psychologically. 
Dental braces need constant maintenance to make them worthwhile. Remind yourself that they are your responsibility and not your orthodontist's. It is up to you to keep them in good condition. After which, you are ready to head to your first consultation. Learn more about the actual braces process in this article!
Thinking about getting braces in Singapore or want to find out more about the services we offer? Contact us today to find out more and ask us any questions you may have.